We have a brand-new flavor that we are considering adding to our selection. BUT FIRST...

We want your input on whether we should keep it...or kill it and move on to the next flavor.

On the 20th of the month, we will unveil it exclusively to our Taste Testers and make it available in EXTREMELY LIMITED QUANTITIES.

Do not miss out on this fun new flavor drop! Reserve your spot as a Taste Tester NOW and help us select our next newest flavor!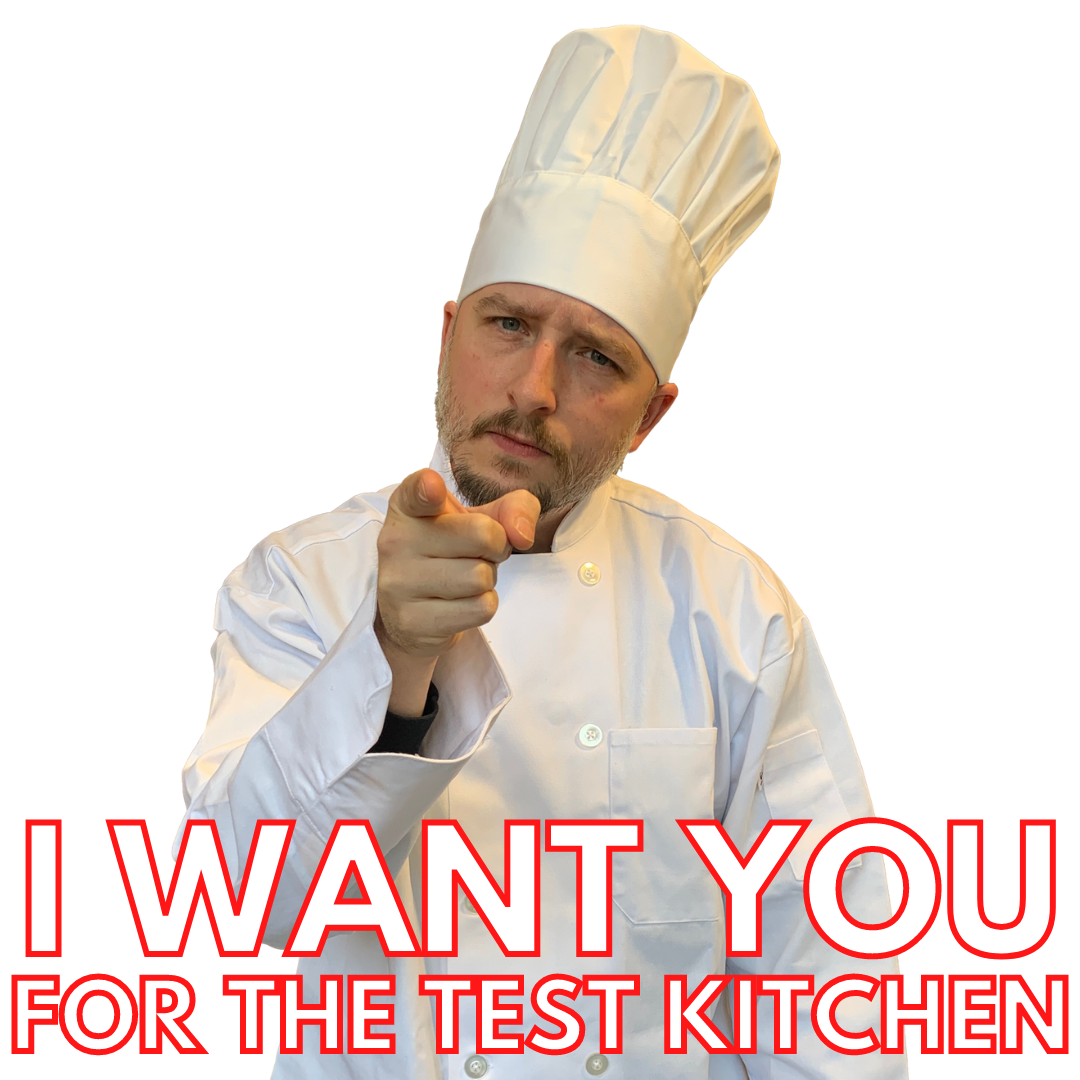 What Is the taste Testing Kitchen?
Our Taste Testing Kitchen is where most of the decisions are made about which flavors we bring to market.
Historically, all of the decision making about which new products we add to our selection has been done in-house (and we usually keep those conversations under wraps 🤫).
But...
For the first time ever, we are opening up our product development process to include YOU!

We want to include you into this process and get YOUR input on the new flavors that we are making and help us decide which flavors we should keep around…and which flavors we shouldn't!
What are the Taste Test Kitchen Flavor Drops?

Flavor Drops are what we call the taste testing part of our new product development process. We are constantly coming up with new flavors...some get introduced as new products while others never get made again. The fate of our flavor ideas rest solely on this process! It goes something like this:
Once we decide to move forward on a new jerky flavor idea, we make a

super small batch

of it.
The product development team takes what they need out of the batch and whatever is left is made available to our Taste Testers to get their feedback.
After we collect all of the feedback, we ultimately decide to keep the flavor or kill it and move on to the next one.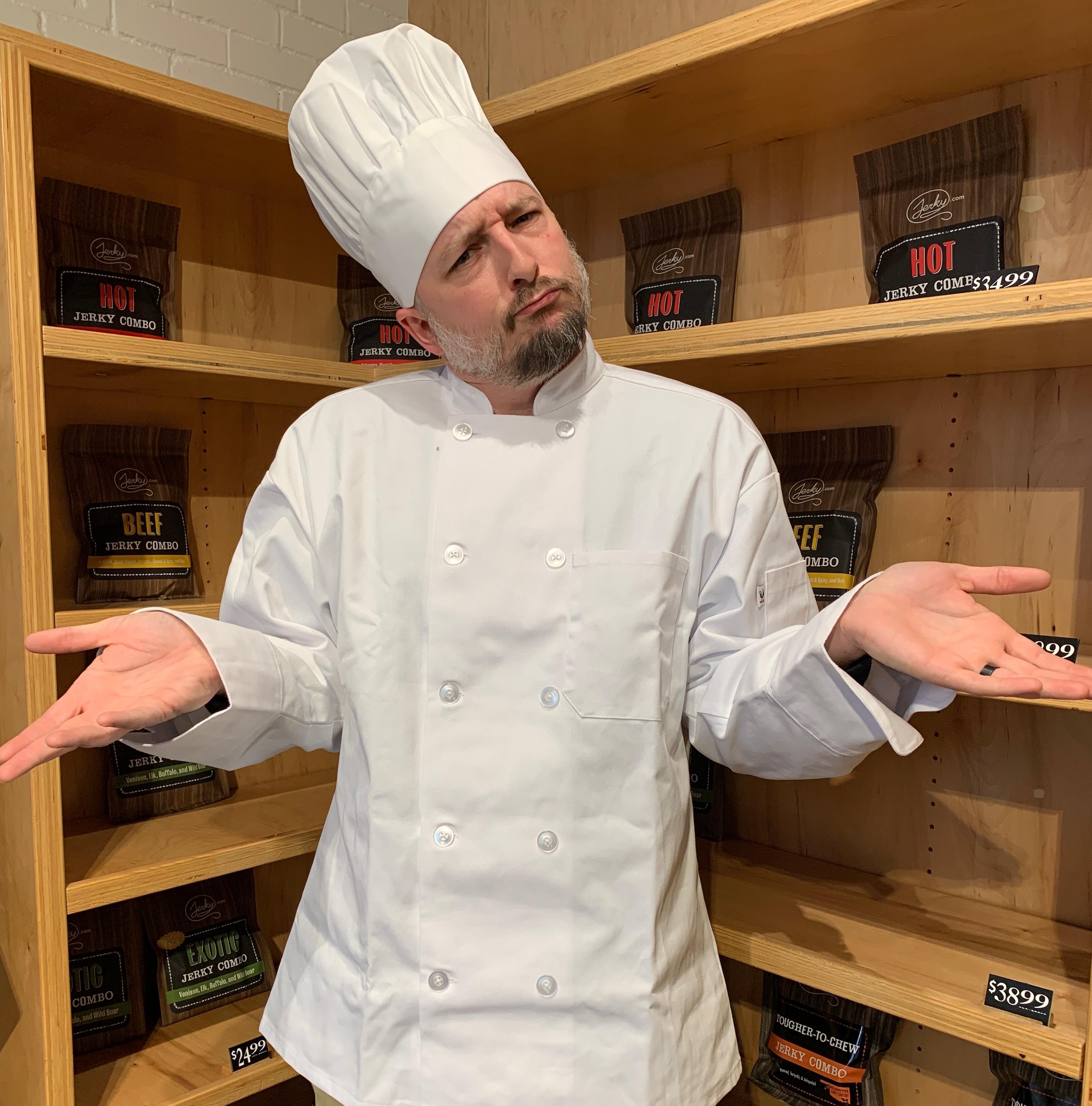 How do the flavor drops work?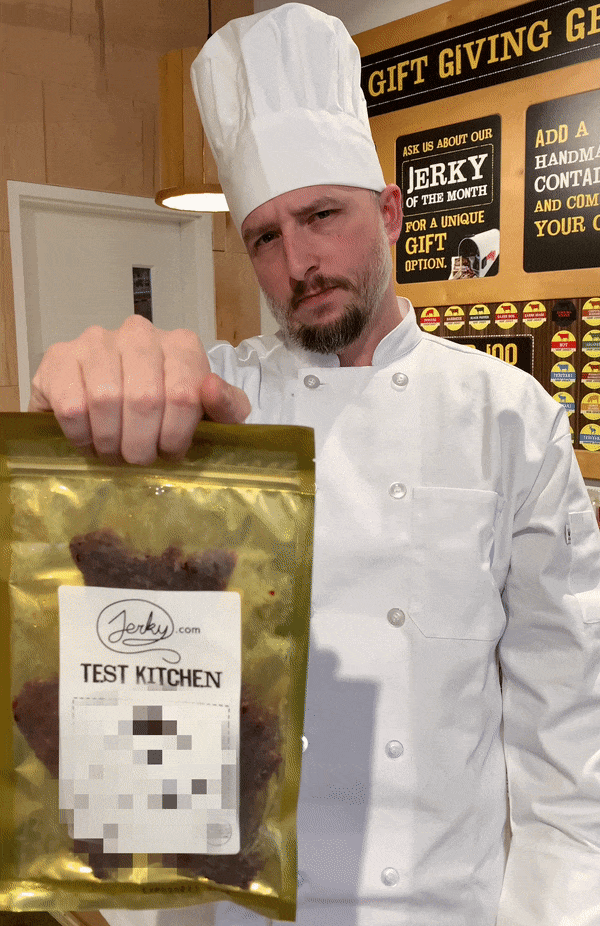 Once we schedule the a new flavor batch to go into production, we email our Taste Testers so they know when the Flavor Drop will be...down to the date and time.
Then, when it officially drops, we make them available until they are sold out on a first-come-first-serve basis. We don't make huge batches until we know the flavor is a keeper. So, there is a very limited supply of these bags. If you want in on it, you have to act pretty quickly, WE WILL 100% RUN OUT OF THESE!
how do i give you my feedback?

The day of the Flavor Drop we will post a link in the Private Facebook Group to the Feedback Submission Form. Plus, we will email you with the link and if you are signed up to receive our Taste Tester text messages...we will send you a link via SMS as a reminder.
While the form will stay up indefinitely, for decision making purposes, we need as much feedback as we can get within 2 weeks from the Flavor Drop date. Then, we can present the results. So, don't wait on your feedback! Get it to us ASAP!