Need an Awesome Gift FAST?
Give them our Jerky Of The Month Club
...and give it to them NOW. 
(Seriously...give it to them now. No waiting for shipping!)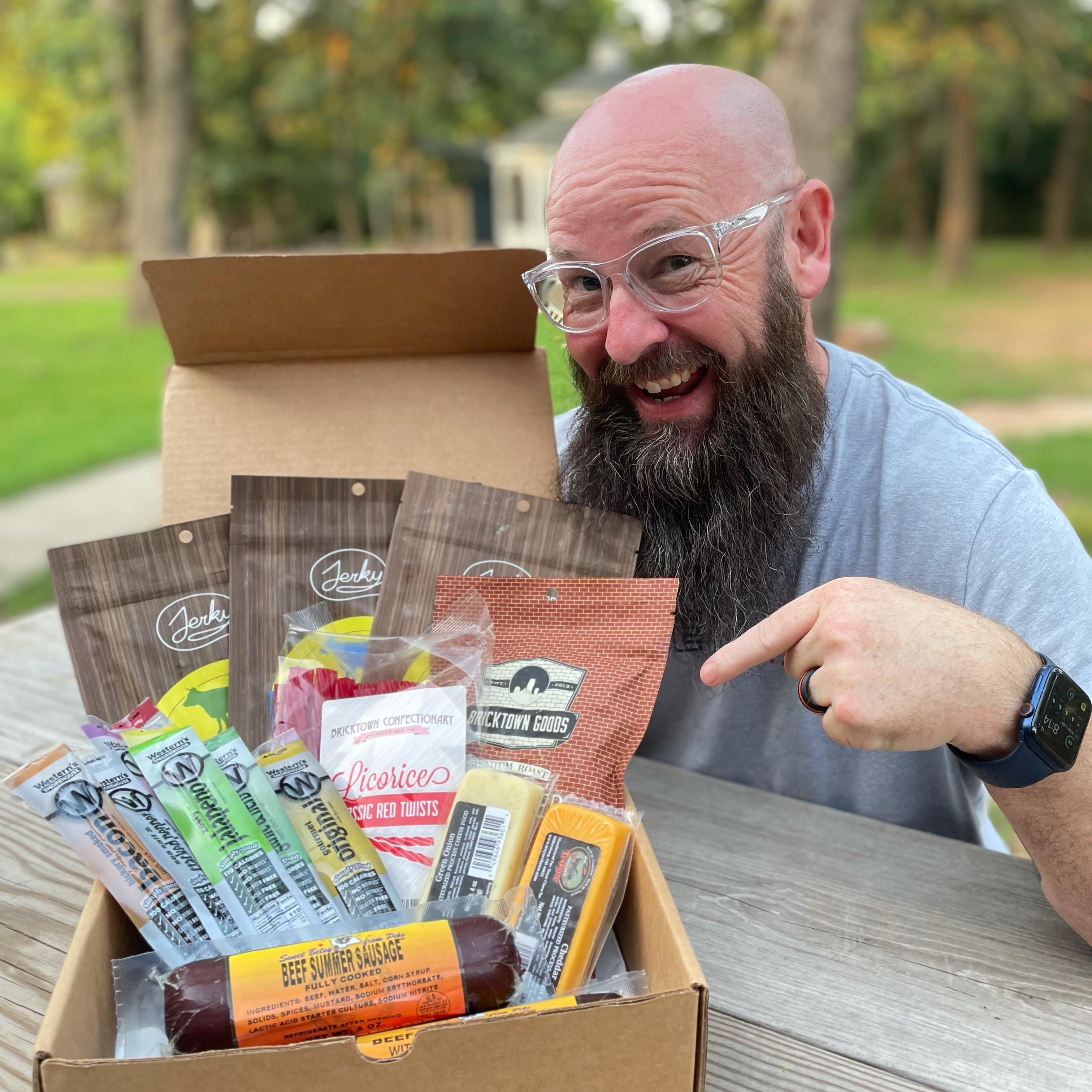 Our Jerky of the Month Club is
the perfect

last minute gift for your conundrum.




 1. It's completely unique. Is it not? Does your recipient really expect to be receiving the gift of a bag of awesome jerky in their mailbox month after month? Probably not.

 2. Our Jerky of the Month subscriptions come with a downloadable gift card. It explains exactly what the Jerky of the Month Club is and how it works. 

 3. ...and not to be cliche-ish, but it is the gift that keeps on giving. Not only will they think that your gift was one of the coolest gifts they got all year but every single month they receive it, they will be reminded of your cleverness. 

Here's How To Solve Your Gifting Problem NOW:
Here's What Our Customers Are Saying about the Jerky of the Month Club:
"Jerky of the Month saved the Day!"
"I totally spaced that I needed to buy a gift for my cousin. He showed up to our Christmas party and I thought all was lost. I went in the other room and bought a jerky of the month subscription and printed off the card for him before he ever even knew. And BOOM - instant gift. This was a lifesaver!"
-Daniel R., Jerky.com Customer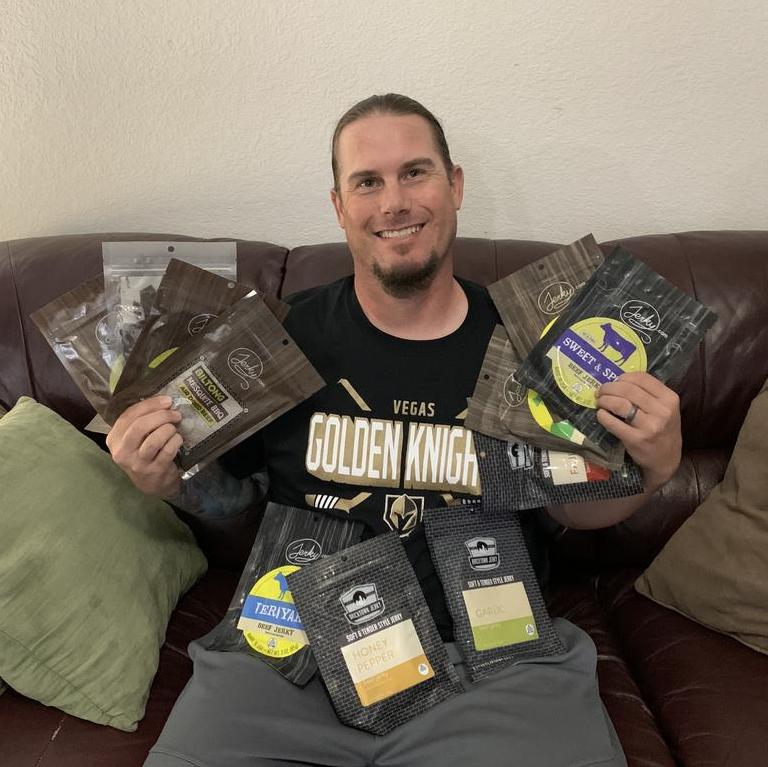 FAQ
HOW DOES IT WORK?
We will ship out a new package of jerky every month for however many months you select for you or your recipient. Each following shipment will be processed on the same day you originally ordered. For example, if you originally ordered on the 5th of January, your first shipment will ship immediately, the second shipment will ship on the 5th of February, the third shipment will ship on the 5th of March, etc.
HOW DO I SELECT MY FLAVORS EACH MONTH?
During the checkout process, you will be prompted to select your flavor(s) for your first shipment. After you complete your order...your future shipments will be created and you can select the flavors for each following shipment in your Account page. Here is how: You can access your Upcoming Orders in two places: 1. on the order confirmation page by clicking the 'Manage Your Subscription' link or 2. you can click the 'Account' or 'Log In' link in the upper right any page on Jerky.com. Once you are logged in to your account click the 'Manage Your Subscription' link on the left side of the page. Finally, Click 'Manage Upcoming Orders'...here, you can click into each upcoming shipment and make your selections accordingly.

WHAT IF I WANT TO ORDER TODAY BUT DELAY THE FIRST SHIPMENT?
We get it. Your recipient's birthday is at the end of the month but you want to order today so you don't forget. We have you covered. In this instance, place your online order then either call or e-mail us stating which day you'd like us to ship your first package. Please be sure to contact us ASAP because we ship orders very quickly. ;)

Future shipments can be managed within your Jerky.com account dashboard. There you will have the option to swap future flavors, skip shipments, change payment methods, and more. Still have questions? Live chat us below or give us a call, we'd be glad to help.
WHAT TYPES OF JERKY ARE INCLUDED?
This is the real beauty of this jerky of the month club, it's the first-ever fully-customizable membership. Meaning, you determine exactly what you're going to receive each and every month. This is perfect for gift-giving because you can tailor it to their tastebuds. Simply click the green button that says "Select Choices" and you'll be taken to our flavor page where you can choose anything from plain ole original or hickory to chipotle bourbon and mesquite bbq...that's not all though! You can also experience different jerky meat types such as venison, buffalo, alligator, and more. We literally have over 100 options. 

DOES IT AUTO-RENEW?
If you choose month-to-month, your membership WILL automatically renew each month unless you cancel it. This way you can test the waters and taste for yourself just how great the membership is before you commit to something long term.

If you select 3, 6, or 12 months, your membership WILL NOT automatically renew and you will be billed one time each month for the exact number of shipments you select.  

HOW DO I DOWNLOAD THE INSTANT GIFT CARD?
It's easy. Besides going month-to-month, there are 3 durations to choose from so we've created 3 different downloadable gift cards for you to print out, fill out and hand to your recipient instantly.

This is often used as a last-minute gift idea because you can hand something to your recipient now...prior to their first shipment even arriving.

- click here for a 3-month gift card
- click here for a 6-month gift card
- click here for a 12-month gift card

 **This is a monthly charge based on what you select. You will be charged on the same day each month for the entirety of the subscription.
OR if You Have Time for Shipping,
Check Out Our Best-Selling Gifts: